======= ======= ====== ====== ====== ===== ==== ====== ====== ===== ==== ======= ======= ====== ====== ====== ===== ==== ====== ====== ===== ====
"I have spread my dreams under your feet; Tread softly because you tread on my dreams." -W.B. Yeats, also me in my worst weed-out classes, begging for a merciful curve.
College is a time for us to get beyond the bullshit of high school and actually make some progress toward the things we want in life. That progress will probably also include a litany of booze, drugs, and sex–but those can all fall into the "things we want in life" category as well. After all, life, liberty and the pursuit of happiness are all pretty important here in the good ol' USA. However, nearly every major at every college has a class, by design or accident, that takes sniper-like aim at your GPA and pursuit of happiness and does this to it: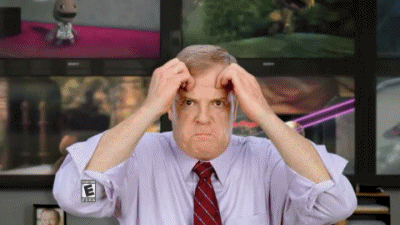 Mind blown. Also, in the most extreme cases, this class takes away any hope you had of being what you want to be. Weed-out classes are what separate the boys from the men in college academics. I get that they're necessary, but some of the shit it puts you through is just absurd. Why do art majors need an economics class? They already know they're going to be destitute and potentially begging on a street corner–they have art history to teach them that. They don't need to add financial insult to future injury. In a similar vein, why does a biology major need to be able to synthesize ibuprofen on an exam from the molecular equivalent of McGuyver's shoestrings, some gum, and a paper clip. I had to actually do that on a organic chemistry exam. The worst thing is, there isn't even a hazing hotline for college classes.
Weed-out classes serve only one real purpose; they drop the number of students in the major, making the program more competitive, selective, and prestigious. It's great for university pamphlets, but it screws the students in the classes because they're often actively designed to make people fail. That's not really the point of higher education, considering we're in college to learn, not pray every night that our old pledgemaster could teach the class instead of Dr. Von Fuckface, evil genius and tenured faculty member.
Some professors are merciful and let you pass by the skin of your teeth with a healthy curve. Others, however, take a page out of the "Gladiator" playbook and send you to the lions, which, in this case, would be the advising office, where you beg them to help you find a new major so you can graduate before you're old enough to collect Social Security. Your life will be like a sadder, more realistic Van Wilder movie, without the solid tens and awesome parties to pay your tuition.
Dealing with weed-out classes is tough. No amount of Herculean effort will save you or your GPA. They're the pyrrhic victory of the academic world. Sure, you might win, but you'll have coursework-related PTSD until you snap and go on a three day organic synthesis rampage or something else weird and obsessively material-related. At least class-based PTSD isn't dangerous–unless you're an engineer. I'm pretty sure several Bond villains developed entirely because of shitty professors teaching traumatizing weed-out classes.
Fraternities could never get away with the trauma inflicted by a weed-out class. Mental anguish? Check. Sleep deprivation? Yup. Insulting your intelligence and making you question your whole life up until this point? Without question. Why are there no hazing task forces or department reviews of this kind of treatment? It's like universities don't even care that their faculty members are subjecting new members to their programs of barbaric treatment for their future betterment. God knows we couldn't get away with it.
Tenured professorship: a license to haze.