======= ======= ====== ====== ====== ===== ==== ====== ====== ===== ==== ======= ======= ====== ====== ====== ===== ==== ====== ====== ===== ====
When politicians say we need to be tougher at our borders, I'm positive they don't mean this. They're talking about keepin' terrorists at bay and my people in Mexico, not depriving all of us of large amounts of cocaine. You've done screwed this one up, U.S. Customs and Border Protection.
Earlier this month, U.S. officials intercepted a submarine originating from the "Eastern Pacific Ocean" carrying a large payload of cocaine. The ship sank before the cocaine could be rescued.
From RT:
On March 2, a team from US Customs and Border Protection's Air and Marine Operations division based in Corpus Christi, Texas detected a semi-submersible vessel from the air while using a P-3 Long Range Tracker aircraft to conduct counter-narcotics operations. The self-propelled semi-sub was found to have more than 12,800 pounds of cocaine – about 5.5 tons – onboard after a US Coast Guard vessel intercepted it.

The Coast Guard arrested four people who were operating the vessel, but the semi-sub itself 'became unstable and it along with the cocaine sank to the ocean floor,' Customs and Border Protection (CBP) spokesperson Yolanda Choates confirmed to RT.

The cocaine was worth approximately $194 million.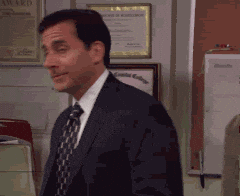 Way to go, U.S. Customs and Border Protection. There are sober kids at colleges all across America. I hope you're happy with yourselves.
While the seizure was a big win for U.S. officials (and a big loss for the American consumer), it's not the largest drug bust in history. Nor is it the first time they've wasted perfectly good cocaine.
In July last year, Northern California Coast Guard officials stopped a submarine carrying 16,000 pounds of cocaine. The Los Angeles Times reports they seized 12,000 pounds of the product before letting the vessel balance in the water to tow it to shore. But the vessel reportedly took on water, sinking the 4,000 remaining pounds of cocaine all the way down to the ocean floor.
Here's video of that bust:
Please, a moment of silence for all the good cocaine we've lost in the past year. RIP cocaine..
[via RT]
Image via Instagram/@customsborder