David Saville, one of Clemson football's sideline managers, absolutely killed it with this locker room dance following their 41-0 drubbing of North Carolina State last weekend.
Good luck not cracking a smile with this one, guys.
Absolutely perfect execution of the Shmoney, if you ask me. His teammates obviously think so, too.
Don't believe me? Just compare it to the real deal – it's spot on.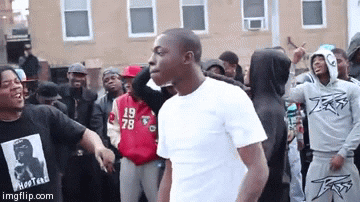 Saville is a 22-year-old student at Clemson who has been working with the Tigers football program for the past year and a half. It's rumored that he taught Sammy Watkins everything he knows. The Tigers' athletics website describes him as a "beloved member of the Clemson family," and it's easy to see why.
As an unbiased Big 10 fan, I'd like to wish David and the rest of the Tigers good luck with the rest of their season. To learn more about his involvement with the team, check out the video below..