Boob twerking is now a thing, and I don't hate it. Earlier this week, Sara X twerked her gazongas to the tune of Mozart–and Mozart is smiling in his grave right now. If you need a refresher, here she is making music with her chest bazookas:
Bianca Ghezzi was not impressed. She took to Instagram and put a bitch on blast by doing her own rendition. She also did it in a USA bikini top, because why the fuck not?
Hey Mozart chick…. You're doing it wrong #technotuesdays #toftb #BWERKQUEEN ||||| and because @sebassz challenged me… @nicolemont75 you're next #tortzwouldbreakthescreen
I give it a 10, a fucking 10!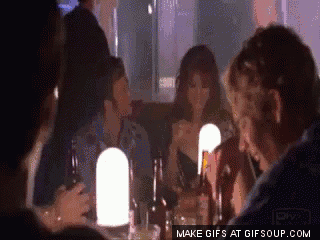 I think the greatest thing about her post is that she then challenged another girl to do it. Could this be the next challenge thing? God, I hope so. This begs the question of who did it better: Sara X or Bianca? I'm going with Bianca..
This bikini is .. Thank you @pintarenaswimwear and @electricboutique ||| @cupcakeand photography || Hair and Makeup @msbehave_bexxs @francis_catanese || #flex #so #hard #fitspo ? View on Instagram