======= ======= ====== ====== ====== ===== ==== ====== ====== ===== ==== ======= ======= ====== ====== ====== ===== ==== ====== ====== ===== ====
Alabama outside linebacker Tim Williams isn't having the best week. He was arrested Thursday for possession of an unlicensed firearm in a Publix parking lot, but it turns out there's more to the story. At the time of the search which uncovered Tim's glock, he and a non-football playing friend happened to be smoking some gas. When the police asked Williams and his buddy if the weed was theirs, they told them the truth. The sweet sticky belonged to a mystery man.
From Deadspin:
Around 1:00 a.m. a pair of police officers were strolling through the Publix parking lot and smelled someone burning some of the devil's lettuce. The police found Williams and a friend, who isn't a member of the Crimson Tide football team, sitting in Williams's Chevrolet Impala. After a search of the vehicle was conducted, the officers turned up one baggie of the dank and one unregistered Glock 41.
The gun was unregistered—Williams believed his receipt of purchase from the Louisiana gun store he purchased it at would do the trick—so the linebacker was charged. The officers also asked him if the weed they found was his, to which he smartly responded it was not.
Rather, according to Williams, he was simply holding the pot for his buddy, Brandon Chicken.
It's no surprise, then, that Williams was not charged with drug possession. In Tuscaloosa, they tell the story of a long nosed man with skinny ankles who peddles the finest herb in the state. Before now, the infamous Mr. Chicken was just believed to be an urban legend. Unfortunately for Williams and company, that's the way he liked it. After all, "the greatest trick the Devil ever pulled was convincing the world he didn't exist."
People have said that Brandon Chicken is an easy going guy for the most part. Not much gets under his skin, and for all intents and purposes he's just a real character. Sadly, the one thing he does not enjoy is a rat. Williams might have been lucky so far in regards to staying on the good side of powerful people, but all the athletic talent in the world won't save you when the rooster crows. Without his iron in the glove compartment, he's become nothing more than a 242-pound target. Prepare yourself to be running more than coverage drills, big man. You just roused the raging cock.
The only question we have left to answer is who Brandon Chicken really is then. Some say he's just a guy with a long face and good bud. Others say he's the most dangerous kingpin Alabama has ever seen. To most, though, he's a ghost who roams from school to school seeking money, sex, and power.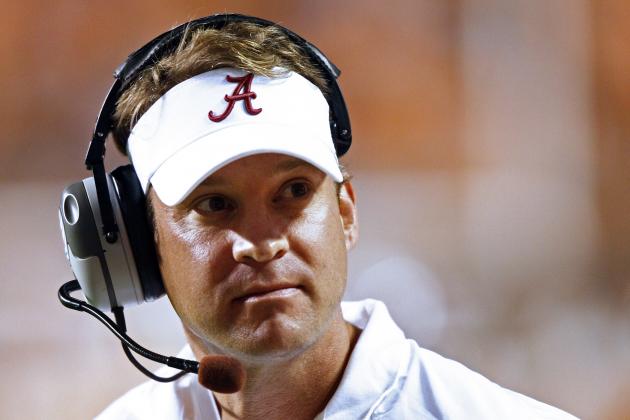 And *poof*. He's gone..
[via Deadspin]
Image via Youtube