Brutal. Just absolutely brutal. Aside from botching a call that changes the outcome of a game, this has to be the second most nightmarish thing any MLB umpire could dream of.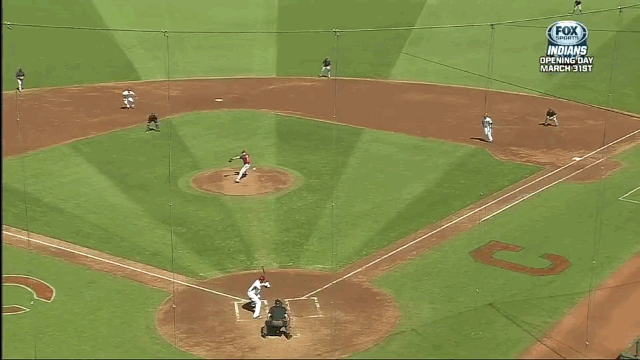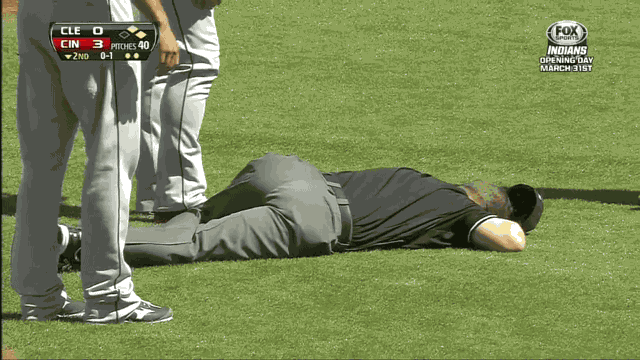 The accident happened in the second inning of Monday's Indians-Reds game, and the unfortunate recipient of Brandon Phillips' (at least) 90 MPH line drive was infield umpire Brad Myers. Clearly, as you can see, Myers made a concerted effort to jump out of the way of the laser beam, but unfortunately it looks as if he actually steered himself right into its vicious, oncoming path.
Myers remained on the ground for nearly 10 minutes as trainers from both the Cleveland and Cincinnati benches attended to him.
Thankfully, Myers was eventually able to stand up himself and walk over to the medic cart, which took him off the field. Reportedly, he was taken to a local hospital to undergo further testing.
Here's a look at him being taken off the field, followed by a replay of the incident:
We'd like to send out our well wishes to Myers, his wife (if he has one) and his unborn children (if he was planning on having any). Get well soon, chief.
[via Deadspin]